Thank you for your interest in my work! I write contemporary romance, women's fiction, literary fiction and young adult. Below are my published works so far. To purchase, click the pictures. Enjoy!
Arcadia's Curse
Genre: Young Adult, Paranormal Romance
Think high school sucks? Try being an empath who has to experience everyone else's suckage on top of your own. (Literally.)
In the months since her family life imploded and her psychic gifts began to arise, Cady has struggled to figure out how she can fit into her normal life without going crazy from the constant presence of emotional energy. Her grades have tanked. Her best friend is afraid of her. And she begins to have doubts about why her boyfriend, Bryan, is really keeping her around. But a chance meeting with another gifted girl online opens up a whole new world of possibilities. Unfortunately, this new world comes at an awful price.
"The build of the story is a slow burn, like a fuse curling through an empty storehouse ONLY to find out that the fuse is attached to ten tons of fireworks. Holy Climax, Batman!" ~ Shannon Mayer, author of Priceless and The Nevermore Trilogy
Arcadia's Gift
Genre: Young Adult, Paranormal Romance
Most people who experience death don't live to tell about it.
When sixteen year old Arcadia "Cady" Day wakes in a hospital after experiencing what can only be called a psychic episode, she finds her family in tatters. With her twin sister gone, her dad moved out, her mom's spiraling depression and her sister's boyfriend, Cane, barely able to look at her, the only bright spot in her life is Bryan Sullivan, the new guy in school. When Bryan's around, Cady can almost pretend she's a regular girl, living a regular life; when he's not, she's wracked with wild, inexplicable mood swings. As her home life crumbles and her emotional control slips away, Cady begins to suspect that her first psychic episode was just the beginning...
"Cady--short for Arcadia--is an appealing heroine, and I enjoyed cheering for her as she confronted the tragic death of her twin sister, the collapse of her family, the vicissitudes of teenage romance, and the amazing discovery of her gift." --Mike Mullin, Author of ASHFALL.
"Arcadia's Gift" is a poignant story of loss, love and hope. A must read for all young adult paranormal romance fans!" -- Charlotte Abel, author of Kindle bestsellers, Enchantment and Taken
Four Thousand Miles
Genre: Women's Fiction, Romance
When Natalie Spencer loses both her career and marriage in the same morning, the emotional shock sends her on a spontaneous journey to England. There, she is nearly mugged in a Tube station, but an introverted songwriter named Gavin Ashby scares off her attackers. Recognizing Natalie's fragile state, Gavin offers help and invites her to recuperate from her trauma at his country home.
As she adjusts to her new role and surroundings, Natalie finds healing by helping others. Gavin and his family begin to accept Natalie into their hearts, leading her to a choice…abandon her old life in the States and trust in a new chance at love, or flee once again?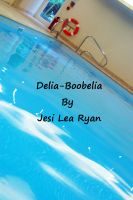 Genre: Literary Fiction, Drama, Short Story
Puberty sucks...at least it does for eleven year old Delia, whose body recently morphed into that of a playboy model. Now, she suffers under near constant torment of bullies and gossipers. "Delia-Boobelia" is a dark tale of how cruel children can be toward those who are different. *This discusses an extreme case of child abuse. Mature audiences only.